About the Book
Book: Legacy of Love
Author: Renae Brumbaugh Green
Genre: Historical Romance
Release date: June 14, 2022
She's struggled her entire life to overcome her parentage.
Skye Stratton is nearly perfect. Or at least, she tries to be. She carries the Stratton name, but everyone knows her true half-breed heritage. When she completes her education and is hired as a teacher at the local school, she hopes to finally find acceptance in the town. But when most of her class elects to stay home rather than be taught by an Indian, she knows things will never change.
Alan McNaughten went to Washington, D.C. to make a difference. Instead, he finds himself entrenched in political lies, manipulation, and deceit. When he finds a way to return home to Texas as an Indian Agent, he leaps at the chance. Even if he must hurt an innocent woman to secure his position.
But when the lovely Miss Stratton agrees to teach for the Alabama-Coushatta Reservation, Alan knows he's gone too far. He'll do anything to protect her from further heartache and harm. But what will happen when she learns the truth about her position…and the truth about him?
Click here to get your copy!
About the Author
Renae Brumbaugh Green is an ECPA Bestselling Author, award-winning humor columnist, and wannabe superhero. She lives in Texas with her handsome, country-boy husband, four nearly-perfect children and one nearly-perfect son-in-law, and far too many animals. When she's not writing, Renae teaches online classes and tries to be rugged without chipping her nail polish.
More from Renae
Enough
All my life, since I can remember, I've been told I'm part Native American. My great-great grandmother on my mother's side, they said, was full-blooded Comanche. So even though I am blonde and fair (I have glow-in-the-dark skin) I believed them. I told people, and laughed at their sideways looks. I was proud of my heritage.
Then I took one of those Ancestry DNA tests. Nope. Not one drop of Native American in me. According to the test, I'm English, Scottish, Irish, and Swedish. And yes, I am the biological child of my father (very blonde and fair) and my mother (brunette, with high cheekbones). So I guess it's just the way the genetic dominoes fell. When I got my mom's half, I apparently didn't get the Native American part.
I'm not sure how the science of DNA works, but I will tell you I feel extremely connected to Skye, the heroine of Legacy of Love. She's a perfectionist. I'm a perfectionist. She thinks she has to perform to be accepted. I do, too. Though she's always been loved, she struggles to fit in, to feel like she's really a part of things. Ditto.
Skye's journey is both difficult and beautiful. It helps that there's a dreamy beaux (or three!) along the way. But in all the hardship and heartache, she finds herself. And she finds that she's enough, exactly as she is. Most importantly, she finds a relationship with the One who created her and loved her before time began.
I hope you enjoy Skye's journey in book two of The Stratton Legacy series. If you haven't read book one, I encourage you to do so—you'll meet Skye as a child. More than anything, I hope you'll glean some beautiful truths along the way.
You are precious.
You are loved.
You are enough.
Author Interview with Renae
Do you hear from your readers much? What kinds of things do they say?
This is a bittersweet question for me. I had a pen pal for several years. Miss Etta was one of my readers, and she was in her 90s. She wrote to me after reading some of my work. She said she thought we were kindred spirits. (I agree; we were.) I responded, and the correspondence continued. It was a great source of delight each time I received a letter from her. A few weeks ago, her daughter sent me a note along with several unmailed letters to me from Etta. She passed away early this year at the age of 98. I think I'll write her into one of my future books.
How do you overcome writer's block? Do you have any advice for others in finding their process to overcome it?
Write through the block. Just write, even if you think it's the worst thing you've ever written. (It's not.) You can always fix bad writing. You can't fix a blank piece of paper.
Do you read the genre you write? Why or why not?
I love historical fiction! I read it every chance I get. When I'm actively working on a book, I don't have time to read. Even if I did have time, I'm afraid I'd get the characters or plot confused. I read when I'm between books, which doesn't seem often enough. I especially love Regency Romance, but I haven't written in that specific era yet. It's on my bucket list.
Do you participate in writing challenges on social media? Why or why not?
I don't participate in those challenges, but I'd love to! I don't have time. NaNoWriMo comes in November, and I'm usually the one hosting the big family Thanksgiving. That dictates my schedule for a couple of weeks at least, cleaning my house and making sure everyone has a comfortable place to sleep.
How did publishing your first book change your writing process?
It's hard to say. I've published over 40 books at this point, and my first book seems so very long ago. I do remember getting that first contract, and meeting the deadline taught me to get up early to write. My children were small then, and early morning was the quietest time of day. I also learned the discipline of setting and meeting a daily word count.
Is your writing space pristine or organized chaos?
I don't have a single writing space. I live in the country, and my husband is a professional landscaper, so I'm spoiled with all the pretty flowers! When the weather's nice, I like to sit at different nooks in the yard and write. In winter, I take my laptop wherever I go and write when I have a few spare minutes.
Blog Stops
Guild Master, June 20 (Author Interview)
Debbie's Dusty Deliberations, June 20
Texas Book-aholic, June 21
lakesidelivingsite, June 22
Lighthouse Academy, June 23 (Guest Review from Marilyn Ridgway)
Betti Mace, June 24
Inklings and notions, June 25
For Him and My Family, June 26
deb's Book Review, June 27
Locks, Hooks and Books, June 28
Ashley's Clean Book Reviews, June 29
Connie's History Classroom, June 30
Truth and Grace Homeschool Academy, July 1
Happily Managing a Household of Boys, July 2
Pause for Tales, July 3
Miriam Jacob, July 3
Giveaway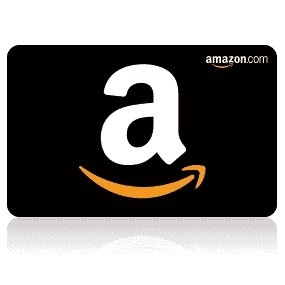 To celebrate her tour, Renae is giving away the grand prize of a $50 Amazon gift card!!
Be sure to comment on the blog stops for nine extra entries into the giveaway! Click the link below to enter.
https://promosimple.com/ps/1eff8/legacy-of-love-celebration-tour-giveaway